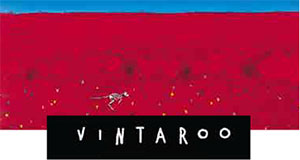 VINTAROO PREMIUM WINE
The Vintaroo premium wine range comes from the geographical indication (wine region) of South East Australia.
Careful wine selection ensures a soft, fruit-filled and approachable style – ready and easy to drink - reflecting Australia's reputation for fine wine making.
Parcels of grapes and wine are selected each year to ensure the consistent sunlight characters that are a predominant feature of Vintaroo Australian Chardonnay and Vinatroo Australian Cabernet Shiraz. Both wines exhibit good colour attributes and aromas, that are true to varietal characters. The palates display excellent fruit
flavours, tannin and finish.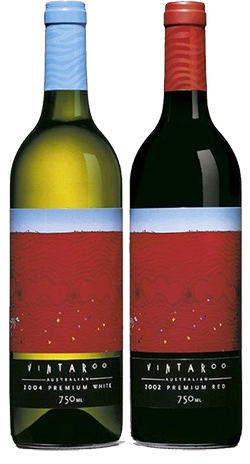 VINTAROO PREMIUM WHITE
CHARDONNAY
The Vintaroo Premium White displays the ripe fruit characters of the Chardonnay variety that has helped make South East Australian wine so popular. It has a bright fresh straw colour, true varietal aroma and the palate exudes excellent fruit flavours with a long flavoursome finish.
VINTAROO PREMIUM RED
CABERNET SHIRAZ
The Vintaroo Premium Red is a blend of Cabernet Sauvignon and Shiraz, the two noble varieties that have made this classic Australian blend popular the world over. Sourced from selected South East Australian vineyards, it displays rich ripe fruit characters, a good deep colour, fine tannins and an excellent finish.